Isn't it amazing when a cleanser turns out to be good for your skin, the right pH, effective at its job,
and
fun to use? That's right,
fun to use
.
Su:m37: Killing it on the packaging front, every time.
This powder-type cleansing form with its mild finishing texture contains acai berry, rice extracts, and enzymes, which removes skin wastes during the wash-off and makes your skin crystal clear and bright.
I suspect that's supposed to be 'foam', but hey, it is also a 'form' of cleansing, so let's roll with it!
Literally, a type of cleanser that comes in powder form and reacts with water, magically transforming into a foam, cream, or milk, depending on the product and/or how you prepare it.
Water + powder = magic
And I am bound and determined to go low-pH or bust, even if it makes my wallet ache, because I have chosen a pretty aggressive set of actives in my routine and I need to minimize irritation and sensitivity everywhere else in my routine.
I suppose this is around 0.5g if each packet is 1.5g and I get 3x uses out of each.
The texture is soft, creamy, rich, and still easily spreadable on a wet face.
The product granules easily dissolve as you work it with your hands
The foam doesn't last long, so use it quickly!
Seriously, it is so entertaining to use that I actually look forward to washing my face at the end of the day, just because it means I get to get down with alchemy in my bathroom.
A fun gimmick is still a gimmick though, so what matters is what else it has going for it.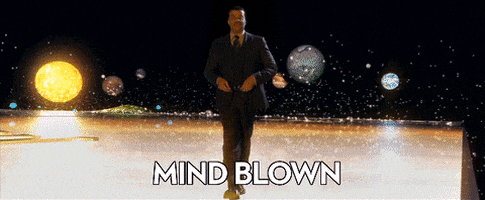 In a moment, everything I knew about K-Beauty ingredients changed.
There aren't too many potential flags in it, just Sodium Lauryl Sulfate which can bother some people (thankfully not one of my personal triggers**) and the Papain, which is the 'Enzyme' that the product gets its name from. Papain is derived from Papayas and had a very low Cosdna score.
Mmmm, dat pH
However, just like the Miracle Rose Cleansing Stick, Su:m37 is not the only low-pH cleanser game in town. So what makes this worth setting my wallet on fire?
It's impossible for me to throw out Su:m37 boxes. How can I when they look like this?
Much to my surprise, the full size is actually still the packets, just more of them:
Well, that was unexpected.
At this price point, this isn't going to be the low-pH cleanser everyone is looking for, but if you're looking for something that is low pH + really entertaining + smells heavenly, and it's within your budget, it's a great option.
Plus you end up with a fabulous tin that can be repurposed. And pretend to be an alchemist in your bathroom. What's not to love?