Forget what I had planned to review, my
Sulwhasoo Perfecting Cushion Brightening Golden Bird 2017 Limited Edition
beauty is here! It's time for photos, swatches, more photos, and also photos. Because
rawr
.
I'm such a sucker for metallic accents like this. The shinier, the better! #magpiethings
There are
two
Limited Edition versions of the Perfecting cushions, the regular Perfecting and the Perfecting Brightening; this is the latter.
They're both gorgeous though, it was hard to choose
. You all know I'm forever a
ho for
fan of
all things Sulwhasoo
and their Peony 2014 Limited Edition Cushion is one of my prized K-Beauty possessions.
Sulwhasoo releases Limited Edition cushions and powders every few years, but the last few have left my enthusiasm flaccid and my wallet happy. When this magical baby showed up on my Instagram feed (courtesy of enabler Julie of
@pdxbeautful
) my skincare boner sprang to attention and I set out to get my hands on it
stat
.
In this post
Photos of the Sulwhasoo Perfecting Cushion Brightening Golden Bird 2017 Limited Edition
Where to get the Limited Edition cushions
What cushions fit into this case for more shade options
Swatches of #11 and #13 vs Mac NC10 and NC15
I've reviewed the
Sulwhasoo Perfecting Cushion #13
and I've been using the Sulwhasoo Perfecting Cushion Brightening #11 for a while. I'll be doing a full review of it in the future, but right now, it's all about this cushion case.
Just as a quick reminder: this blog uses both affiliate and non-affiliate links, and if you choose to click the former before you shop, your purchase may contribute a tiny amount to the maintenance of this blog. See full details at the end of this post! #receipts
Photos of the Sulwhasoo Perfecting Cushion Brightening Golden Bird 2017 Limited Edition
Man this name is long. Almost as long as I spent cradling it in my hands and crooning the song of my people, the pretty packaging magpies.
Look at the light playing across the silver details, be still my heart.
The limited editions of both versions only comes in shades #13, #21, and #23, which is bonkers. Both of these cushions are available in shades ranging from #11 to #33 (the Perfecting has an additional shade, 17) so it's really disappointing that they aren't offering it in the full range.
Why hello there, natural sun flare.
However! If you can't live without this case, you can always buy
a refill
on
eBay
or
Amazon
in your shade, and then just
swap it into the case
. That's what I do with my #11 refill.
You can get official refills, or sometimes people will sell the extra refill that came with their cushion. I have no idea what I'm going to do with mine, since #13 isn't my shade.
More natural sun flare from the metallic details. I'm down. Shine on, you pretty thing.
Now for the most important question.
Where do you get it?!
Where to get the Limited Edition cushions
I purchased mine from
Kultfinds.com
, which is a new K-Beauty shop co-founded by Amy, aka
the cutest, sweetest former buying service person ever
. I'm crushed to say that her buying service is no more, but it seems to be the inevitable fate of buying services.
In addition to carrying the
Brightening (white)
cushion and the
Perfecting (pink)
cushion, and the
matching cushion puffs
, they have a mouthwatering selection of Hanbang goodies. Their shop is full of interesting, unusual sheet masks and adorable things like this
goat ear headband
.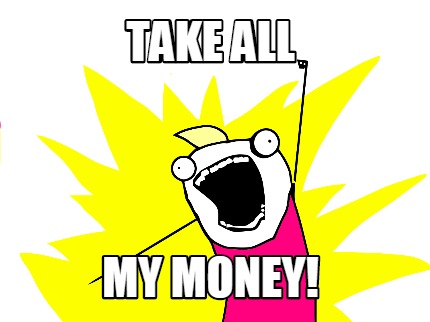 I WANT ALL THE THINGS!
However, they quickly sold out of the Brightening, but they still have the Perfecting in stock at the time of this post.
Luckily you can also get it on Amazon and eBay
! I've seen it as low as $40, which is pretty amazing considering that the regular cushion is in the $60 range.
What cushions fit into this case for more shade options
One of the perks of cushions is that you can pop refills into the same case, and for now, there are a few brands that are interchangeable. Amore Pacific cushions were famous for this (Sulwhasoo, Hera, IOPE, Laneige, several others) so you could pick up any of these inserts and any case and make magic happen.
Right now, I have the Sulwhasoo #11 in my Hera UV Mist cushion (left) and plan to relocate it to the Golden Bird case as soon as I'm done with this post. For now, these are swappable, but this may change.
Recently, I met with someone from Amore Pacific who warned me that AP may be changing the design of their cases, so you can still swap within a brand (so Sulwhasoo Perfecting will fit into Sulwhasoo Brightening's case) but you won't be able to swap a Hera cushion into a Sulwhasoo case, etc.
But for now, swap away!
Left: Sulwhasoo peony case. Middle: #11 refill insert. Right: Sulwhasoo Golden Bird case.

Swatches of #11 and #13 vs Mac NC10 and NC15
I finally got my hands on an NC10 concealer, and confirmed that it's a match. Let's not talk about how long I
used
had my old NC15 concealer. (It was from before they released the NC10 and NW10.) That means more references for swatches!
I have not colour corrected this photo, even though it's a bit dark thanks to the clouds rudely zooming over the sun during my shots. The products have been heavily patted on with a fingertip, unblended, to show the colour more intensely.
As I mentioned above, I'll be doing a full review of the Brightening cushion at a later date, with ingredients, finish, wear time, etc, but for this post, I'm judging this book by the cover. It's a beautiful case, and I hope they continue to release more of these.
Just not too often, so my wallet can recover.
Clearly the bird on the left feels about string the way I feel about blankets.
Do you know what other brands fit into the Sulwhasoo cases? Or are you planning on getting this LE case? Hit me up on
Facebook
or
Twitter
and let me know!
Have something you'd like to share with me in general? Snap a pic and tag me on Instagram at
@snowwhiteandtheasianpear
because I'd love to see it!
All the best,
-Cat
**
Disclaimer: All products mentioned in this post were purchased with my own money. This blog contains both affiliate and non-affiliate links, and clicking the former before you shop means that this blog may receive a small commission to assist in this blog supporting itself. Please see my Contact Info & Disclaimer policy for more information.