Yes, the Make P:rem UV Defense Me Capsule Sun Gel SPF50+ PA+++ is an all-chemical/organic sunscreen. This is not a drill, I repeat, this is not a drill: this a chemical sunscreen review, on my blog. I know, I can scarcely believe it either.
If you told me two months ago I would be writing a review on a chemical sunscreen with anything to say but "it made my face break out into burning pimples of angry rage" I would never have believed you. All my life, chemical sunscreens have made me want to claw my own face off. It's been all-physical/inorganic sunscreens or bust for me.
When you're that friend who brings a tray and their camera to Sunday afternoon dinners because they need to take photos while the light is still good. #bloggerfriendproblems
It's fitting that the combined enabling powers of the HolyFan duo from
The Snailcast
are to blame for this unexpected development. During our first ever live snail rout in NYC, we converged on
Fanserviced-b
's HQ loaded with travel-friendly sample sizes and decants.
After wearing this sunscreen on my neck and chest without incident, I was willing to risk it. Drunk on the spirit of yolo (or maybe it was the
White Girl Rosé
) I patch tested it on my face, expecting the usual burning, itchy reaction. Nothing untoward happened, unless you count our decision to try freezing the dregs of the wine in an adult novelty mold. Which I don't. 🍆
In this post
Product details
Ingredients & UV filters
My theories on why this isn't destroying my face
Swatches
Final thoughts, wear time, and how it plays with makeup
On the final day, I recklessly wore this sunscreen all over my face, determined to test it as much as possible in the time we had left. To my amazement, my skin didn't protest and I made it to my PM routine without incident.
HOW IS THIS POSSIBLE?!
A chemical sunscreen!
On my face!
I have some theories on what might be going on, and after chatting with a few others who have the same sunscreen woes, there may be hope for us yet.
Just as a quick reminder: this blog uses both affiliate and non-affiliate links, and if you choose to click the former before you shop, your purchase may contribute a tiny amount to the maintenance of this blog. See full details at the end of this post! #receipts
Product details
Full product name:
Make P:rem UV Defense Me Capsule Sun Gel SPF50+ PA+++.
Purpose:
A full-spectrum sunscreen with chemical UV filters to block both UVB and UVA radiation.
Scent:
Lightly floral, enough to notice but not the intense scent of the
Goodal sunscreen I like
.
Texture:
A very moisturizing and rich gel that spreads easily.
White cast:
None. At all.
Quantity:
75ml
Rating:
4.5/5, because it's very moisturizing and it's hot AF in the summer, which means I get melty.
Where to get it:
Amazon
|
eBay
|
Bisou Beauty Bar
(currently sold out)
Note: I bought both Make Pr:em sunscreens in a 2 pack for $36 from Amazon, because it was a better deal. You can buy the Make P:rem UV Defense Me Capsule Sun Gel from a few other shops, but it's $$$$.
Repurchase:
Yes. I know, insane, a
chemical
sunscreen. But it's the first chemical sunscreen that my skin can tolerate and this exciting enough to strip naked and run through the streets. Except that would require a lot of sunscreen, and this is too expensive for that.
Plus, getting arrested and all that jazz. Check out the neat little "opened date" on the side of the bottle, so you can write in the date and thus be sure that your sunscreen is within the 12 month window. Not that it would last you that long.
Interesting feature, just wish they had included translated ingredients too.
Ingredients & UV filters
Sadly the package didn't have translated ingredients, so I'm going off the list in
Cosdna
:
Water, Homosalate, Butylene Glycol, Octocrylene, Ethylhexyl salicylate, Behenyl Alcohol, Butyl Methoxydibenzoylmethane, Glycerin, Dicaprylyl Carbonate, Niacinamide, Betula Alba Juice, Hydrolyzed Wheat Protein/ PVP Crosspolymer, Hippophae Rhamnoides Fruit Extract, Chamaecyparis Obtusa Water, Thermus Thermophillus Ferment, Ascophyllum Nodosum Powder, Asparagus Officinalis Stem Extract, Hedera Helix Leaf/ stem Extract, Sunflower Seed Extract, Leuconostoc/ Radish Root Ferment Filtrate, Moringa Pterygosperma Seed Extract, Methyl methacrylate crosspolymer, Neopentyl glycol diheptanoate, Pentylene Glycol, Hydroxyacetophenone, Caprylyl Glycol, Tromethamine, Ethylhexylglycerin, Adenosine, 1,2-Hexanediol, Sodium chloride, EDTA, Propanediol, Polyglyceryl-10 oleate, Lecithin, Sodium Dilauramidoglutamide Lysine, Hydrogenated lecithin, Lysolecithin, Phytosterols, Sodium Ascorbyl Phosphate, Sodium Polyacrylate, PEG-8, PPG-1-PEG-9 LAURYL GLYCOL ETHER, Phytic acid, Calcium gluconate, Gluconolactone, Hyaluronic Acid, Maltodextrin, Citric Acid, Hydrolyzed Hyaluronic Acid, Sodium Hyaluronate, Carbomer, Alcohol, Disodium EDTA, Potassium Sorbate, Phenoxyethanol, Sodium Benzoate, Fragrance
As you can see, this sunscreen has a lot of pretty extracts in it. Like any
Korean ingredient list, I can't rely
on its place in the ingredients order as an indicator it contains enough of said extract in it to actually do anything, but if they do, it's an extra perk. There is alcohol, but it almost at the very end of the list, and I don't detect any notable alcohol smell. Some extracts can only be extracted (heh) with alcohol as the solvent, for example.
There are plenty of hydrating ingredients here, like Glycerin and a few types of Hyaluronic acid, and some emollient ones as well like Lecithin and Dicaprylyl Carbonate (which I had to google.) It also contains some sexy star ingredients like Niacinamide (brightening) and Adenosine (anti-aging) but like any product that doesn't comply with USFDA list order regulations, I assume there's negligible amounts until documented otherwise.
The important ingredients are the UV filters:
Homosalate
(UVB),
Octocrylene
(UVB), and
Ethylhexyl salicylate
(UVA). The latter two also partially filter the other UV type, apparently, but I've listed them as their primary UV type. This is worth mentioning because this is full-spectrum sunscreen with protection from both types. What's
not
on this list: Ethylhexyl Methoxycinnamate.
No Ethylhexyl Methoxycinnamate!!!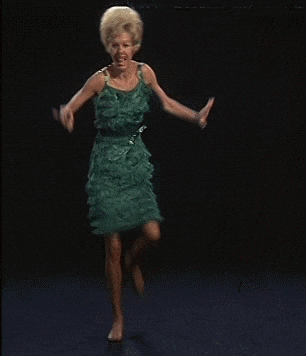 NO ETHYLHEXY METHOXYCINNAMATE, BABY!!! [source]
Not sure what Ethylhexyl Methoxycinnamate is? It's the chemical (also known as organic) UV filter that is in
everything
. It's even in the Blue Ray version of this sunscreen, which means that's a hard pass for me. EM (that name is too long) is to blame for making me think that I couldn't wear sunscreen, ever. Then I thought I couldn't wear chemical sunscreens. Nope, it's just EM being Extra Mean. I'm fairly sure that it's refined in hell and is distilled from the acrid sweat of Satan's ballsack.

My theories on why this isn't destroying my face
It could be a few things, but the most likely answer is that it
doesn't contain Beelzebub's nut juice
(aka Ethylhexyl Methoxycinnamate) and it's that specific, extremely prevalent filter that is my skin trigger. We're taking angry inflammation breakouts, mottled red patches, and welts, sometimes within 20 min, not to mention a burning, itching feeling that makes me want to rend my flesh with my nails.
When I checked the Cosdna ingredients list, I didn't recognize any of the filters at all. That means none of them were present in the many products that I cross-referenced to identify what were the common culprits for my skin reactions. I do notice a very small amount of irritation when I leave it unblended on the back of my hand, and I noticed that wearing it every day for over a week did start causing a few small breakouts here and there. It's entirely possible that they were due to the daily double cleansing with an actual cleansing oil, as my skin doesn't like oils.
However, when I wear it just occasionally (a few times a week when I'm going somewhere and don't want to risk a white cast) my skin tolerates it just fine, which means I've added a zero white cast sunscreen to my arsenal. I can get away with a bit of white cast as I'm a Mac NC10 in base makeup and sometimes use it as a correcting primer for too-dark foundation, but obviously that has limited usefulness.
The other theory I have is that I have strengthened my acid mantle and moisture barrier, and lessened how sensitive my skin is to ingredient triggers. How? By following in Kerry of
Skin & Tonics
's footsteps, aka the OG proponent of the
low pH life
. Her post
The Importance of Fatty Acids, pH & the Moisture Barrier: How I Eliminated my Acne & Decreased my Skin Sensitivity
led me down a research rabbit hole, where I hoped to find a loophole that would let me still use my favourite high pH cleanser. Unfortunately, my deep dive concluded just the opposite, and you can read it here:
Why the pH of Your Cleanser Matters
.
I've been living the low pH cleanser life ever since, and while it's just one piece of puzzle, I'm no longer stressing my skin with alkaline cleansers so it's logical that it's more resilient.
Swatches
No swatches from Dr. Mr. the Pear, because there's no white cast that needs demonstration. It's invisible on the skin.
It's so easy to use the 1/4 a teaspoon recommended dose. This is 3 pumps of product.
It's got an odd texture; looks a bit like a poorly emulsified formulation with separation between ingredients, but I suspect that's the "capsules" of ... something (sunscreen? moisturizer? who knows) that are suspended in the product.
It applies and blends beautifully though, with no white cast.
No white cast at all, mmm.
Absolutely fantastic. I just worry about whether or not I've applied enough (despite using a 1/4th of a teaspoon) because I ... can't see it.

Final thoughts, wear time, and how it plays with makeup
So obviously the lack of white cast, and the high full-spectrum protection are a major win for this sunscreen, and that whole doesn't-immediately-destroy-my-face thing. That doesn't mean it's a perfect HG and I'll never wear anything else; I did have what may have been a small reaction after daily use for an extended time, it's a bit pricey, and most of all, it's really moisturizing.
Like,
really
moisturizing. Yes, it says that on the bottle, but the fact is, I don't need my sunscreen to be a moisturizer, and the time of year where one needs to be extra vigilant about sunscreen is the summer. It's hot. It's humid. I'm sweaty. My face is oily. I am sure this sunscreen will be the bee's knees in the winter when my skin is the driest, but I have to powder down my t-zone or my makeup will melt right off.
Um, if you notice that the drink level seems higher in this photo, that's because I was in fact drinking from it while taking these photos. It wasn't even intended to be a prop, just my drink.
Thankfully I just wear a cushion with a bit of concealer so it's not a complete disaster (and just roll with my zits blurred, screw it) but that's going to be a big limitation for people who 1. have oily skin, 2. sweat a lot or live in a humid climate, or 3. wear full-coverage makeup. Thankfully, being a chemical sunscreen that feels like a lotion means that it's easy to reapply; I just dab it on top of my makeup and pat it with my cushion puff.
It also takes a while to dry down enough to apply makeup, so I like to give myself a good 15-30 min to let it settle before I try to get makeup on top of it. That's not going to be practical for everyone. That being said, I didn't have any issues with pilling or with it causing problems under makeup, but again I don't wear full coverage foundation. It doesn't feel like sunscreen, it just feels like lotion, and despite the excessive moisture for a summer sunscreen, that's pretty damn good in my book. I'll definitely rebuy it, and I'm sending some to my mom.
I'll be buying mine off
Amazon
or
eBay
, and although it's currently sold out at
Bisou Beauty Bar
, that's where I'll be getting hers because they're already located in Canada and it's currently hell trying to get cosmetics across the border.
Note: Yes, this sunscreen is available in other shops but it's twice the price so they can miss me.
Did you think you couldn't wear chemical sunscreen only to discover a specific filters was the problem? Hit me up on
Facebook
or
Twitter
and let me know!
Have something you'd like to share with me in general? Snap a pic and tag me on Instagram at
@snowwhiteandtheasianpear
because I'd love to see it!
All the best,
-Cat
**
Disclaimer: All products mentioned in this post were purchased with my own money. This blog contains both affiliate and non-affiliate links, and clicking the former before you shop means that this blog may receive a small commission to assist in this blog supporting itself. Please see my Contact Info & Disclaimer policy for more information.